When manufacturing Class I and Class II medical devices, you need a partner who has the correct experience and certifications. SEACOMP supports innovators in medtech by getting their product to market, collaborating on everything from design to assembly.
ISO 13485 Certified Manufacturing
We ensure quality, reliability, and access to international markets with our robust certifications and compliance standards. ISO 13485 is key to enhancing your global growth and promising product integrity. Our certified production facilities maintain this as a top priority.

MFI AUTHORIZED
MANUFACTURER
ISO 9001:2015
FCC COMPLIANT
DESIGN & SUPPORT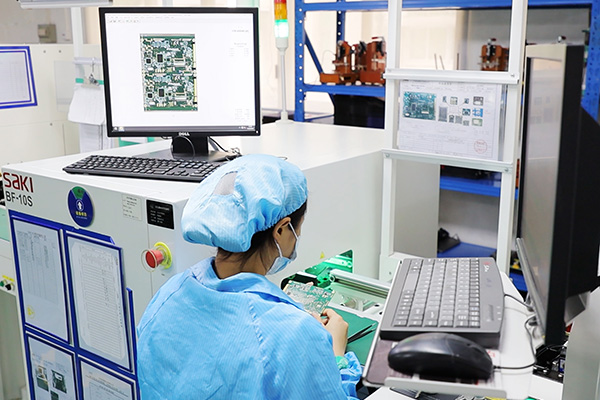 ---
Design & Engineering Services for Medical Devices
Finding a manufacturing partner that provides complete end-to-end product design and manufacturing services can be a huge benefit when you're working to get a new medical or personal health device to market. SEACOMP has extensive experience in successfully launching medical devices, and we can help avoid pre-production and production pitfalls. While you focus on the big picture, we handle the details from start to finish.
Product Development
New Product Introduction
Certification Management
BOM Analysis
Turnkey and Complete Box Builds
Design for Manufacturability (DFM)
Design for Assembly (DFA)
Design for Supply Chain (Component Validation)
Electrical Hardware Design
Schematic Design
IC Component Selection
Printed Circuit Board Design, including: PCB Layout, PCB Testing
Design Validation Testing (DVT)
Engineering Validation Testing (EVT)
Embedded Software Design
Firmware Development
Device Drivers
Microcontrollers and Microprocessors (Bare Metal, RTOS, OS)
Embedded Graphical User Interface Design
Wireless Design and Development for Connected IoT
Prototyping
3D Printing for Industrial Design
Soft Molds
CNC
Test Fixture Design
Develop and Design Test Fixture
In-Circuit Testing and Programming
Functional Testing
Fixture Validation
End-of-Line Fixture
---
Medical Device Manufacturing Capabilities
SEACOMP has an in-house team of hardware, firmware, mechanical, and electrical engineering experts that will work with you and your team to meet your product vision. Our cross-functional team takes pride in finding the best way to bring your product to life and make sure it's ready to scale. Our in-house manufacturing capabilities include:
Plastic Injection Molding
Surface Mount (SMT Assembly)
Through Hole Mounting
PCB Assembly (PCBA)
Ultrasonic Welding
Program and Test Equipment
Burn-in Equipment
Pad Printing and Laser Etching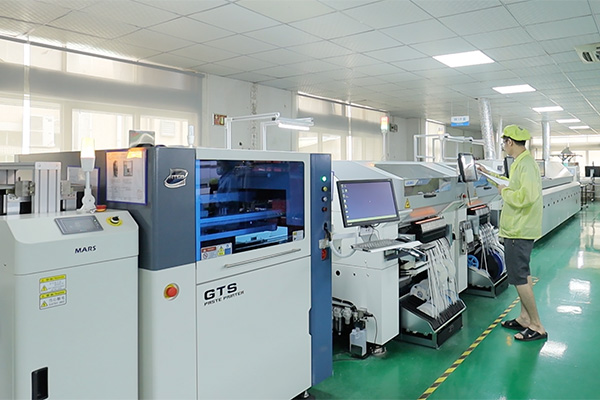 ---
Medical Devices We've Brought to Market
SEACOMP's proven NPI (new product introduction) process has helped us bring numerous new medical devices to market with our partners. Below are just a few examples of some of the great products we've helped launch.
MOTORIZED COLD THERAPY AND COMPRESSION DEVICE
Designed to optimize post-surgery patient recovery by reducing pain from shoulder and knee procedures. Plus, its simple and compact system can be easily transported from medical treatment facilities to a patient's home, extending treatment benefits.
OUR SUPPORT
PCB Assembly and Plasma Coating
Custom ICT and PCBA Functional Testing
12V 1A Class II Medical Device Power Supply
IEC 60601 Medical Compliance
FCC EMC Certification
---
IOT CONNECTED TOOTHBRUSH
Thanks to its 4 sonic-powered customizable modes, long-lasting battery, and gum health setting, this Class I electric toothbrush empowers users to develop great brushing practices. Connecting to the app means taking dental health to the next level with customizable settings and tracked habits.
OUR SUPPORT
Custom Charging Stand with 5W Wall Adapter
Test Fixture Development
Mechanical and Electrical DFM
Tooling Design
IPX7 Test and Validation Plan
---
WEARABLE CONTINUOUS GLUCOSE MONITORING SENSOR
With just a quick look at a smartphone or smartwatch, diabetics can monitor their glucose levels and receive warnings when needed. This discreet and wearable Class II smart sensor provides real time readings without the need for scanning or fingersticks.
OUR SUPPORT
Medical Wall Adapter
Custom Braided USB Charging Cable
IEC 60601 Medical Compliance
Global Certifications
Product System Aesthetics
---
Power Supplies for Medical Devices
For electronic medical devices, the correct power supply is critical. SEACOMP offers the IEC 60601-compliant Medite Power Adapter to power medical devices. Medite is an ideal, cost-effective power solution for a certified medical adapter and can be customized to meet the needs of your device.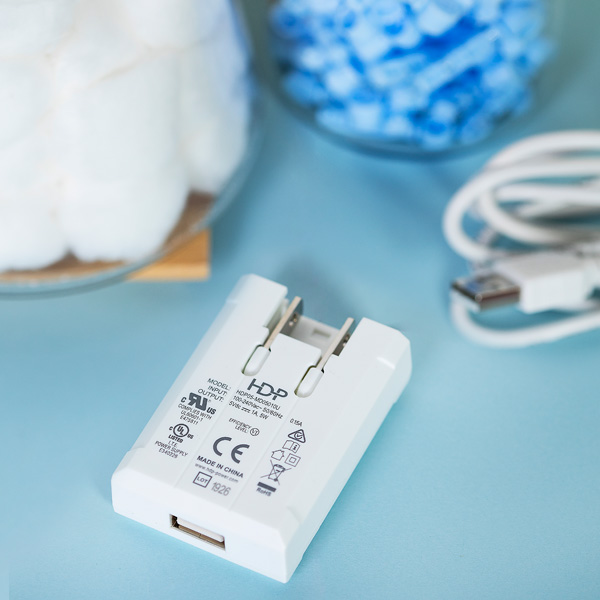 ---
Partnerships Built to Last
We believe that happy people make better products, and how we do business reflects this. We've built strong partnerships with a number of medical device companies who trust us — both to protect their IP and to help them scale their products into the future.