We think carefully about where to direct our energy. This is especially important to us in the context of electronics manufacturing—when there's collaboration from an aligned team at every stage, it's easier to find happiness in the making.
SEACOMP's holistic service offering prioritizes efficiency. This allows for more time to find joy in the challenges, rather than juggling unnecessary hurdles. We will not only get your product made successfully, we will bring collaborative energy and excitement to the process. Let's work together to create products that move the world forward.
---
Turnkey Manufacturing
Simplify your hardware product development from concept to production. Integrate your design and manufacturing into one process, and let us coordinate your path to mass production. Our complete turnkey solution is designed to make your life easier.
---
Electronic Product Design – Pre-Production
Bringing a product to life starts with quality planning, and SEACOMP proudly employs in-house teams dedicated to engineering, prototyping, and design for manufacturing. Our engineering team can support you wherever you are, with staff and support available in the US, Europe, and Asia. Our proven NPI (new product introduction) process and testing capabilities can optimize your product for mass manufacturing.
---
Our Wholly Owned Facilities
SEACOMP understands the complexities of manufacturing your product. Prior to owning our own facilities, we engaged with different partners to help bring products to life. This quickly showed the many issues that arise from managing multiple vendors. We decided to give our customers a better experience by investing in our own production facilities in Mexico and China. Now, we have complete control over the process and offer you a vertically integrated team from day one. If you're looking to manufacture in either Mexico or China, SEACOMP is happy to support you within either country.
Benefits of Partnering with SEACOMP
Clear, efficient communication in English no matter where you choose to manufacture
Expert guidance and collaboration to identify roadblocks early on
Rigorous quality control at every stage of the production process
Customizable processes to meet your product's unique needs
Strict IP protection for your product design
---
Electronics Manufacturing in Mexico
Our new manufacturing facility in Mexico offers an unmatched opportunity to diversify your supply chain, reduce costs and lead times, and build new confidence in your go-to-market plan. Mexico's close proximity to other North American businesses promises increased opportunities for "hands-on" collaboration, enabling faster design-to-production knowledge transfer and easier problem-solving.
Virtual Facility Tour Coming Soon
We can't wait to show you where your product will be made. Check back often for updates and news—or, better yet, start a conversation with us today for more information and we'll email you critical updates!
---
Electronics Manufacturing in China
Our China manufacturing facility is in the heart of the electronics manufacturing capital of the world. In addition, we've intentionally set our own factory's supply chain to remain local within the area. This means we are able to procure components faster, avoid potential transport or customs delays, and can keep quality control in check. By staying local, we've simplified sourcing complexities that often are found with manufacturing in China. This makes launching your product more efficient, enjoyable, and successful for everyone involved.
See Our China Facility
Our Southeast China manufacturing campus features a 5-story, 11,000-square-meter building for manufacturing, assembly, and warehousing. We invite customers to visit our production facility for due diligence and at other important stages during the NPI timeline.
Not able to travel at the moment? We can walk you through with our virtual factory tour. Contact us to learn more.
---
Production Equipment Overview
Your product is unique, and every production step—from tooling to final assembly—should be built to spec. Our manufacturing experts can optimize each product's assembly process for efficiency, ensuring it meets high-volume production schedules. Our facility's floor space is flexible, allowing for product-specific spaces and processes depending on your needs.
PCB Assembly

Surface Mount - Pick and Place
Through Hole Assembly

Soldering

Wave Soldering
Reflow Soldering

Plastic Injection Molding
Ultrasonic Welding
Cable Assembly and Over-Molding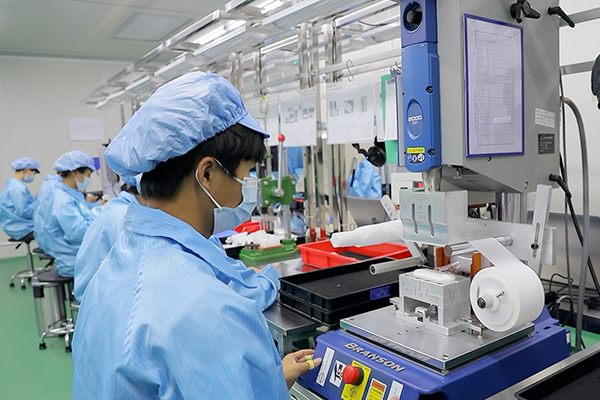 ---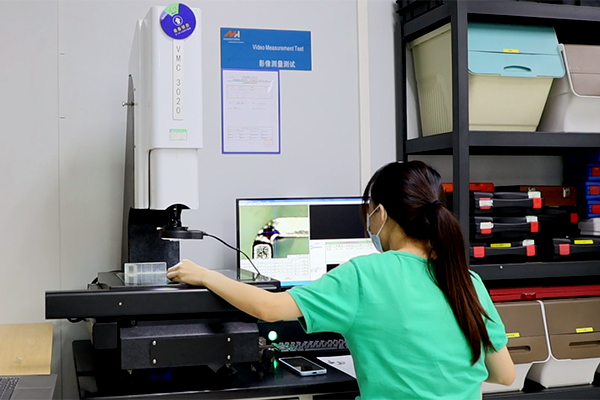 Test Equipment
We inspect and test every unit before it leaves our facility, ensuring your product meets safety standards and local regulations. We have a variety of standard test equipment used in quality control, and can even create custom test fixtures to guarantee your unique requirements are met.
Burn-In Testing System
Electrical Insulation Testing
Connector Inject / Eject Testing
Hi-Pot Tester
Temperature & RH Chamber
Abrasion / Salt Spray
Metal Hardness Tester
Drop / Impact Tester
Video Measuring System
Plug & Force Tester
Cable Bending
---
Finished Assembly
Our contract manufacturing services include shipping out your product at any level of desired finish to anywhere in the world.
Laser Marking
Pad Printing
UV Ink Curing
Label Printing
UV Light Metering
Box Build Assembly
Bulk or Retail Packaging
Warehousing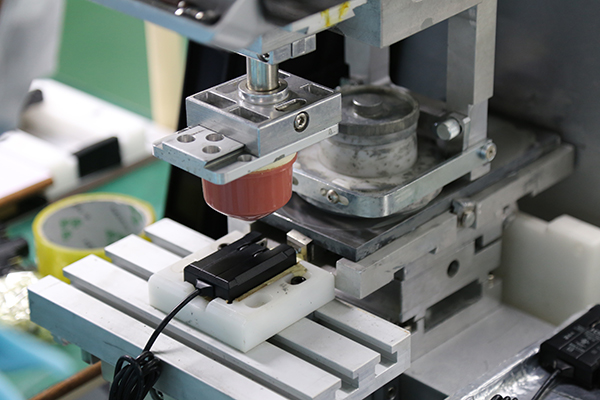 ---
Post-Production Support
Armed with international logistics and customs expertise, we can manage the flow of your goods around the world. SEACOMP also provides finished goods warehousing with flexible inventory management and just-in-time delivery options.
---
Medical Device Manufacturing
Our vertically integrated approach helps get health and wellness products to market faster. With Class I and II manufacturing capabilities, and certifications like ISO 13485:2016, SEACOMP guarantees quality production and of course, IP protection.
---
Who We've Worked With