Throughout the week were discussions, happy hours, and networking events connecting tech innovators, enthusiasts, and supporters across the LA area.
SEACOMP finished the week with our own discussion panel "Hardware Products Worth Creating" last Friday in Santa Monica. We hosted this panel discussion with AJProTech, Data Garden, and Meloscene.
Topics throughout the evening covered:
funding
working with a product development firm
when and how to scale your product
where to manufacture your product
& so much more!
We had an amazing attendance of hardware founders, tech engineers, and investors. It was an evening of engaging conversations and meaningful connections.
There is so much buzz around hardware and we are thrilled to be a part of it!
Many thanks to our panelists!
Image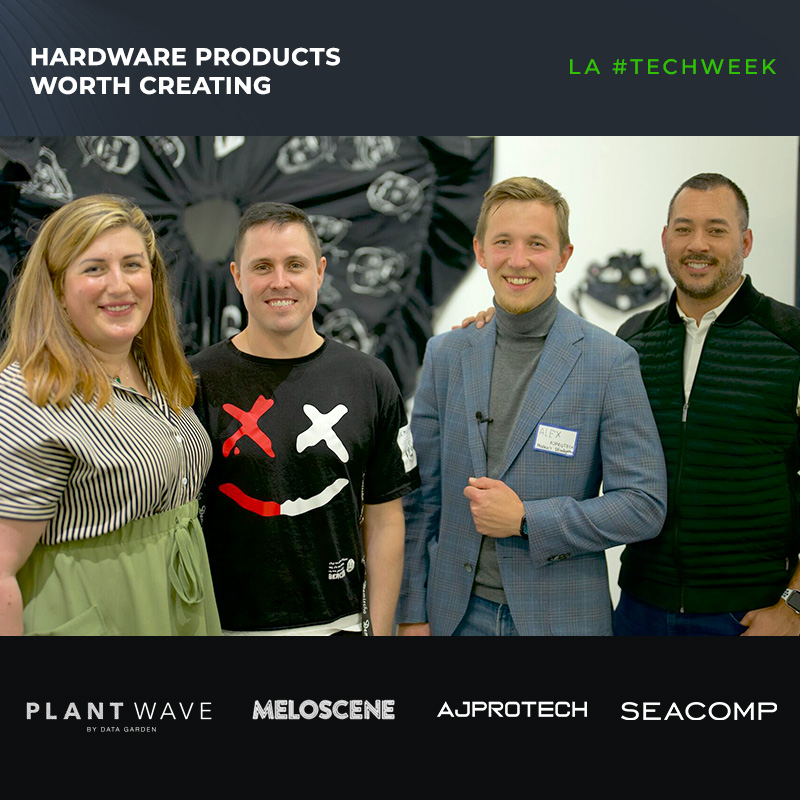 Alexandra S. - Data Garden Inc.
Alex Gudilko - AJProTech - IoT Product Development